Today we have brought an interesting list for our audience "List Of Difficult Movie Names,List Of Difficult Hindi Movie Names,List Of Difficult Bollywood Movie Names"
The Bollywood film industry has already been the subject of discussion about the names of its films.In Bollywood history of more than 100 years, such films have come in which their names still seem difficult to say.
Here is List Of Difficult Bollywood Hindi Movie Names
1. Paap Ko Jalakar Rakh Kar Dunga
This film was released in 1988. Popular actors of that time like Dharmendra, Govinda, Anita Raj, Farha Naaz, Kulbhushan Kharbanda acted in this film. This film was directed by K.R. Reddy and produced by Ram Babu. This film proved to be a flop at the box office.
2. Jal Bin Machhli Nritya Bin Bijli
This film, produced by the legendary Director / Producer V. Shantaram, was released in the year 1971.Veteran Actress Sandhya was featured in the lead role.The music of this movie was very popular.
3. Bandook Dahej Ke Seenay Par
This film was based on the social topic of dowry and released in the year 1989. Actors like Shashi Kapoor, Gulshan Grover, Sadashiv Amrapurkar, Raza Murad, Kiran Kumar, Archana Puran Singh, Shekhar Suman, Alok Nath acted in this film.
4. Dhoti Lota Aur Chowpatty
This movie was released in 1975. Because of the lengthy star cast of this film, the film got a lot of headlines.Despite actors like Sanjeev Kumar, Dharmendra, Mahmood, Prem Nath this film emerged as flop movie on box office.
5. Andheri Raat Mein Diya Tere Haath Mein
The film is directed by Marathi Actor/Director/Producer Dada Kondke. Dada also played a leading role in this movie. Along with Dada Kondke, Legendary actor Amjad Khan was also seen in the movie in important character. This film became popular for its dual meaning dialogues.
6. Allah Meharban To Gadha Pehalwan
The film was released in the year 1997. Kader Khan & Shakti Kapoor appeared in this film in leading characters. The film is directed by Ravindra Arora and Written by Ahsan Bharati. The movie was a big flop on box office.
7. Arvind Desai Ki Ajeeb Dastaan
This film, adorned with artists like Om Puri, Shriram Lagoo, Rohini Hattangadi, Satish Shah was released in the year 1978. The film is directed by Bollywood director Saeed Akhtar Mirza. This film earned Filmfare "Filmfare Award Best Film – Critics" award.
8. Albert Pinto Ko Gussa Kyoon Aata Hai
9. Luv Shuv Tey Chicken Khurana
10. Matru Ki Bijlee Ka Mandola
11. Balwinder Singh Famous Ho Gaya
12. Kuku Mathur Ki Jhand Ho Gayi
13. Miss Tanakpur Haazir Ho
14. Crazy Cukkad Family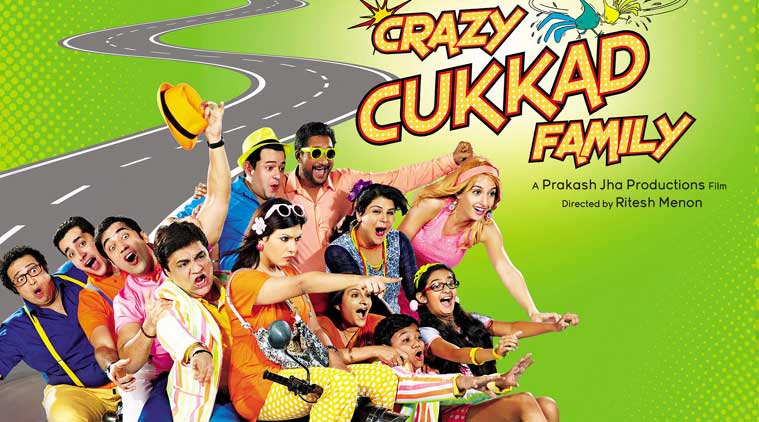 15. Hello Hum Lallan Bol Rahe Hain
16. Dr. Kotnis Ki Amar Kahani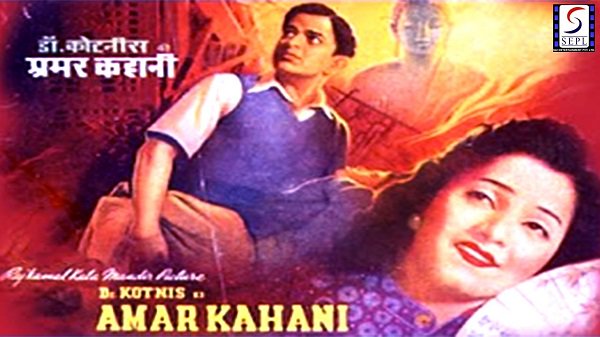 17. Manorama Six Feet Under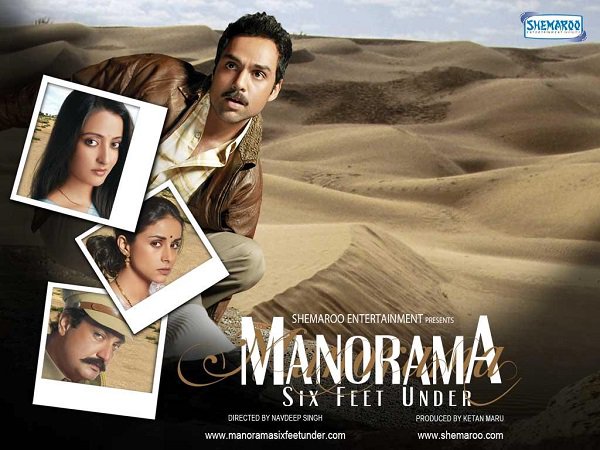 18. Murde Ki Jaan Khatre Mein
17. Badhti Ka Naam Dadhi
18. Salim Langde Pe Mat Ro
19. Jajantaram Mamantaram
20. Stanley Ka Dabba
21. Howrah Bridge Pe Latki Laash
22. Bhediyon Ka Samooh
23. 36 Chowringhee Lane (1981)
24. Alam Ara Ki Beti (1960)
25. Ganga Maang Rahi Balidan (1981)
26. Ek Ruka Hua Faisla (1986)
27. Jumbish: A Movement – The Movie(1986)
28. Trikon Ka Chauta Kon (1986)
29. Aaj Ka M.L.A. Ram Avtar
30. Mohan Joshi Hazir Ho!
31. My Dear Kuttichaathan
32. Kagaar: Life on the Edge (2003)
33. Meenaxi: A Tale of Three Cities (2004)
34. Waris Shah: Ishq Daa Waaris (2006)
35. Khooni Ilaaka: The Prohibited Area (1999)
36. Aranyaka (1994)
37. Triyacharitra (1994)
39. Ulfat Ki Nayee Manzilen
40. Hullabaloo Over Georgie and Bonnie's Pictures (1977)
41. Basanti Ki Shadi Honeymoon Gabbar Ka (2001)
42. Hind Ka Napak Ko Jawab: MSG Lion Heart 2 (2017)
43. Anaarkali of Aarah (2017)
44. Laali Ki Shaadi Mein Laaddoo Deewana (2017)
45. A Death in the Gunj (2017)
46. Raag Desh : Birth Of A Nation (2017)
47. Mumbai 125 KM 3D (2014)
48. Fatso! (2012)
49. Chal Pichchur Banate Hain (2012)
50. Antardwand (2011)